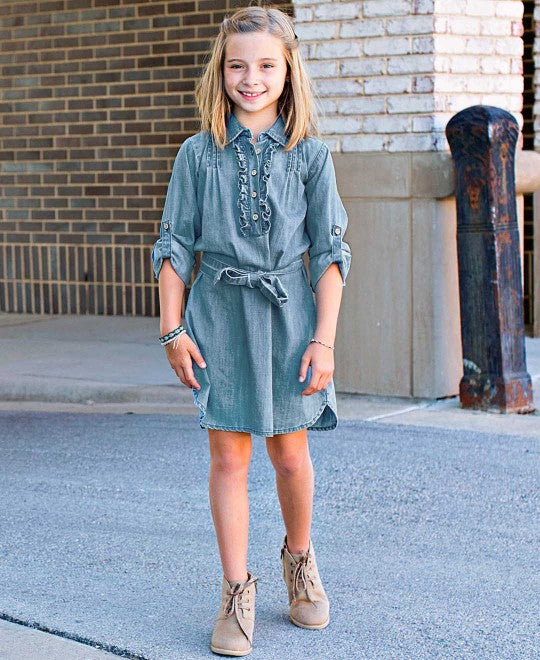 Rufflebutts Light Wash Denim Shirt Dress- New Arrival
It's been a busy week over here at Poppies & Lace with the launch of our new Rufflebutts collection. We are so in love with this brand and every item we've received is simply perfect. 
Our Light Wash Denim Shirt Dress is a definite must-have this fall. It's a soft cotton denim so it's extremely comfortable and easy to wear. Comfort is one of Rufflebutts' main concerns and they nail it in this adorable dress. Wear it by itself or pair it with our Pink Footless Ruffle Tights on a cool day. You can't go wrong with this dress!

Shop our Light Wash Denim Shirt Dress
Shop the Rufflebutts Collection