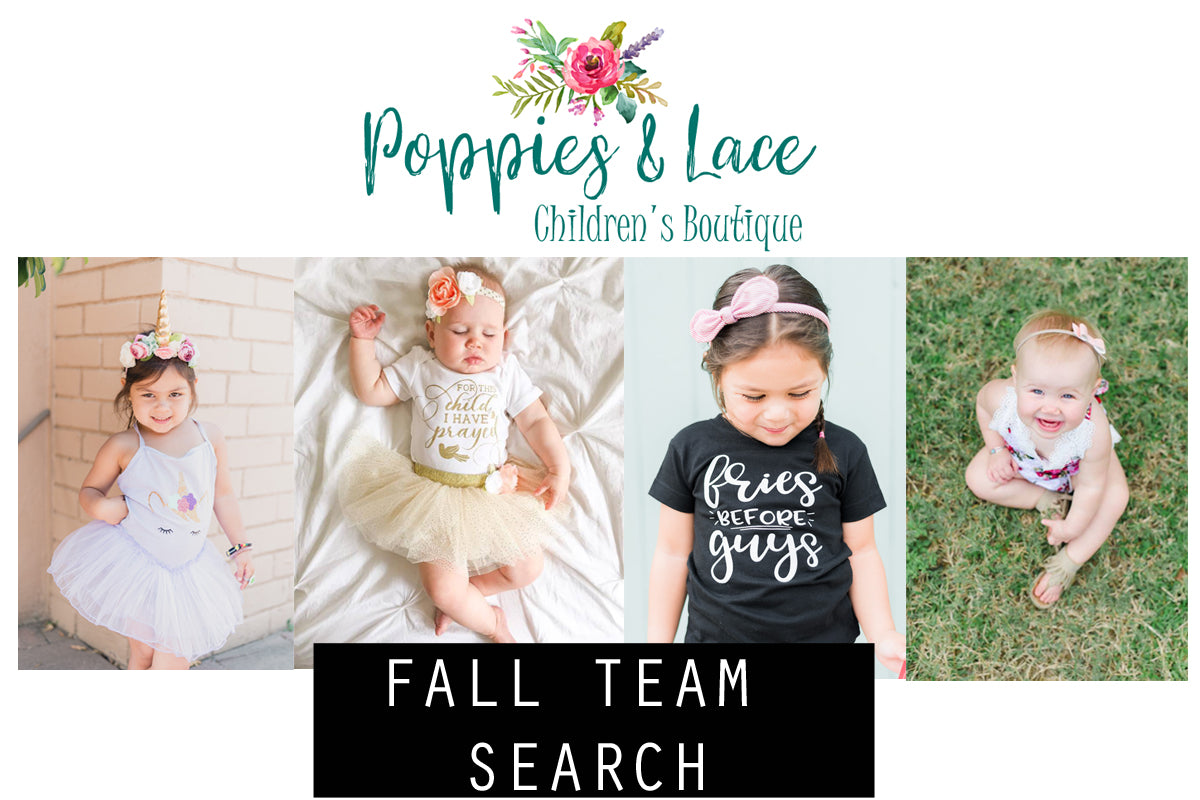 Fall Team Search, Golden Babes Giveaway, and New Arrivals
It's been a crazy busy week for us over here at Poppies & Lace. So many new and exciting things are happening so instead of all the jibber-jabber of a usual introduction, let's just get down to it!
Brand Rep Search
Our Fall-Holiday team search is now underway on Instagram. Currently, we are looking for stylish girls age 0-8 to join our team and be featured on our website and across our social media platforms. This contest will end on September 15th and winners will be announced on September 17th. 
So many adorable little babes have entered and let me tell you, this is not easy for me. I'm having an extremely hard time trying to pick only a few! Maybe I'll choose them all, haha. I guess we will see on the 17th. 
Golden Babes Giveaway
Also going on now is our Golden Babes Giveaway. We have teamed up with other bloggers, influencers, and shops to spoil one lucky mama or mama to be. Prizes include: stroller by Vevor, diaper bag by Colorland, pacifier clip from Luli Bebe, Send Me More Nudes lip kit from Kylie Cosmetics, heart shaped sunglasses by BP, and baby moccs. Check it out here: Golden Babes Giveaway



New Arrivals
A girl can NEVER have too many shoes and our new arrivals this week are to DIE for!
Abigail Glitter Ribbon-Tie Infant Shoes- Leopard- also available in gold, pink and silver
Leather Lila Jane Moccasin- Mustard- also available in mint, lavender, hot pink, and white
Suede Lila Jane Moccasin- Plum- also available in light gray, light pink (coming soon) hot pink (coming soon) and mustard (coming soon)